MENZIES: Five burning questions for the Bonnyville Pontiacs
Ahead of the start of the AJHL season, the Bonnyville Pontiacs have recruited well, have important returnees, and are looking to prove that last year's foray to the third round of the playoffs was no fluke. 
There is every possibility that the Pontiacs could do that again. While the preseason means diddly, the Yaks did go 5-0. Only the Brooks Bandits went undefeated through exhibition games. 
From where the team sat a calendar year ago to today – it's night and day. The management team of Chad Nelson and Neil Langridge deserve a lot of credit for the talent they've been able to wrangle to Bonnyville, particularly with the strength of this training camp, one of the best in recent years. 
Secured behind the bench is head coach Mario Pouliot on a two-year contract as well, whose pedigree as a two-time Memorial Cup champion speaks for itself.  
Here are the biggest questions surrounding the team heading into the season. 
With no Matteo Giampa, how do Nicolas Beaudoin and Max Seguin perform? 
In the opinion of this reporter, there was no bigger offensive threat in the AJHL last season than Pontiacs' forward Matteo Giampa. He posted 27 goals, a league best 65 assists, and a total of 92 points as the main driver of the top line. 
Giampa's biggest strength was even-strength play, where no one had as many points as him in that category. Beaudoin and Seguin were big reasons why he reached those totals, as they finished 1 and 2 in rookie scoring. Conversely, they both benefitted from his pace of play and speed: Beaudoin popping off for 40 goals, Seguin with 26 tallies. 
Now, Giampa is gone to Canisius, as well as Trey Funk and Jack Budd, who both were in the team's top-5 in goals.  
While the depth of the offence could arguably be better and improve upon the total of 248 goals with the likes of Tyler Blocha added to the fold, and improvements expected from Ethan Look and Brayden Vandenbilche, will the elite level scoring continue? 
One of the biggest ways it can be is with an improved powerplay that finished middle of the road at 9th of 16. While goals were easier to come by 5-on-5, a powerplay that sits at 20% could make up for potential decreases. 
What to expect from Tyler Blocha? 
As mentioned earlier, Tyler Blocha's acquisition is huge for the community and the organization in a couple of ways. 
For one, it brings a 20-year-old with championship experience and pedigree to this group, something the Pontiacs have rarely – if ever – had on their club. It also brings a Bonnyville kid home and rejuvenates local support from various corners of the community. 
If Blocha stays healthy, he could be in for a monster season. Already committed to Northern Michigan, he'll be put in every position to succeed and will command top minutes. 
His numbers from last year are deceiving. He had 34 points in 58 games in 2022-23, but played middle-6 in the Brooks Bandits lineup. 
It's reasonable to suggest his size and skill could make him the team's leading point earner – but the 20-year-old has dealt with significant injury in the past. 
Last year remaining healthy for 58 games was a major plus and the fanbase should be excited to see what he can do night after night at the RJ. 
Is Bodee Weiss a Top Goaltender candidate? 
He should be. The 2004 born, Medicine Hat product should come into the season believing he could play on Team Canada West, a position he was snubbed last year for fellow returning AJHLers Gabe Gratton and Erick Roest. 
One of Weiss' best attributes is his calmness and quiet play in the crease. He does not make a lot of unnecessary movements in his blue paint. Now a veteran of 65 regular season appearances, this is his third season with the Yaks, and at his best, he can be a stud for this club. 
Weiss finished 12th in goals against average (3.34) and 11th in save percentage (.895) last season. But few goaltenders bore as much responsibility, as he played in the third most games, and had the fourth most wins. 
This could truly be Weiss' coming out party. 
His best games last season were against the best opponents. If Weiss plays all year like he did against the Spruce Grove Saints, he'll be one of the league's best. 
Backing him up in the towering figure of Nathan St-Germain, who fills the net like a tree.
Is this D-Core championship level? 
There were many mid-season moves last year that the Pontiacs needed to do through the likes of injury and poor play. Bonnyville did what they could to gather a respectable group of defencemen. 
JR Ashmead and Josh Simpson are 20-year-old returnees, while Matthew Milic is a 20-year-old newcomer. However, none of these were the player types who'd you describe as "lockdown" defenders.
Dylan Hebert looked good at camp, but then got mono, and hasn't been featured in a start since. Noah Heinrich also returns and could be an effective puckmover. 
That's why the recruitment of Dante Siciliano through the exhibition campaign seems to be crucial. 
While just 18-years-old, the AJHL rookie played each exhibition game, and brings size at 6'1", 190lbs, and smarts as well. To me, he was the most impressive Yaks defenceman in the preseason and might be leaned on a lot more than initially anticipated. 
Michael Ryan and Jordan Schanbacher will round out the eight on the active roster. 
Regardless, improving upon the 206 goals surrendered last year is a goal for this group, which was middle of the pack.
It would not surprise me if the Pontiacs are active on the market for another 20-year-old defenceman. They have the room for another overager.
How does the schedule affect the season outlook? 
For the first time in several years, the Pontiacs will have spots on the schedule where they play three games in three days while travelling south. 
There's also now a total of 62 games, and a full interlock schedule – Bonnyville will play Lloydminster just as many times as they play Canmore. 
I talked about this with Whitecourt Wolverines play by play voice Wyatt Zieger and Camrose Kodiaks broadcaster Tim Ellis. 
Home opener 
The regular season begins tonight against the Drumheller Dragons, and the home slate continues on Saturday night vs the Calgary Canucks, and then on Tuesday taking on the Fort McMurray Oil Barons.
In fact, it's north vs south for every matchup on opening night.
There is a tailgate party outside at the C2 before the 7:00pm puckdrop, where the first 400 fans will receive a free burger and pop.
You can listen to every game, all season on lakelandconnect.net/pontiacs.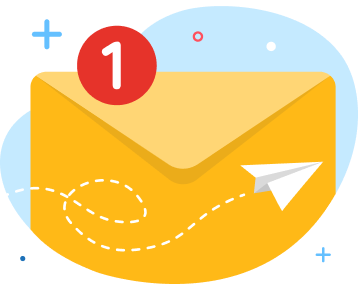 news via inbox
Get Connected! Sign up for daily news updates.