Pontiacs Take Game 1 VS Storm 7-1 in Dbl Header Weekend
The Pontiacs head into their second game, of the weekend, versus Grande Prairie Storm tonight, after beating the Storm 7-1 last night. Head Coach, Rick Swann, says he's very impressed with the effort put forward by the team.
"I'm pretty happy with the performance of all the players [Friday] and it was a great response from where we were at the Sherwood Park game," says coach Swann, referring to Tuesday's 4-1 loss to the Crusaders that set the club off a nine game win streak. "We talked to each individual player about how you feel good when you find a way to contribute. What that looks like to each individual player, especially if you're not scoring a lot of goals, you have to lay it on the line every shift, in order to create the success that you want."
"What that means is, you embrace your role," Swann explains, "you find a way to make sure your expectations are raised for yourself, especially if you want to continue with the success we've had recently."
An example of that success is Alternate Captain, Bobby McMann. The 19 year old opened up the scoring 14:20 in the first, followed up with another goal before the period was over at 17:16 and then grabbed a point for an assist off the first goal in the second, scored by #26 Kyle Hehn, at 9:48. "I think it was feeding off the last game, we were [mad] that we didn't come off the start that we wanted," this time around explains #9 McMann, "we made sure we got the start that we wanted."
McMann says the difference between Tuesday night's game versus Sherwood Park and Friday night's versus Grande Prairie was the energy, "I think we got complacent. We had won nine-in-a-row, we thought we might've been too good and would've had to come out from the start. But they were a good team and we didn't get on them quick enough."
The Pontiacs put in another goal 15:02 by rookie #10 Zach Mills before the end of 40 minutes of play. Captian Steen Pasichnuk put two in the net in the last period of play, (1:05 and shorthanded at 19:19) with Chad Hurtubise putting one deep at 16:00. Grande Prairie's sole goal came from Josh Zablocki at 13:46.
"I thought our guys played a real complete game," says coach Swann, "our expectations are high now, as a coaching staff and as players, with the team. We have to make sure that we prepare the right way. That was the lesson we learned from the Sherwood Park game, took it into Grande Prairie and it reflected in our performance."
"We have to have a short memory, because [Saturday] the Storm is going to respond the right way," Swann explains, "they're a proud team, they're well coached, and they've got some good players, who work hard."
McMann says the squad is ready for tonight's second part of a double header against Grande Prairie, "we have the same mindset, we gotta come out with a great start and take it to them, right off the hop and that'll be the most important thing."
"We have to make sure we play the next 60 minutes like we played the first 60 minutes," says Swann, "the whole 120 minutes of both games without the complacency we saw in the Sherwood Park game."
The club's leaders, Captain Steen Pasichnuk, and five Alternate Captains, Bobby McMann,  Erik Donald, Alden Dupuis, Ryan Symington, Brinson Pasichnuk, have been a huge help in setting the tone for the Pontiacs, explains Swann, "they're exceptional and they have been all year. You can credit our leadership group, the ones who wear letters, our veterans, we're the ones that made sure that the team knows our expectations and this is how it's done as a Bonnyville Pontiacs. They're the ones that took the bull by the horn and they challenged our young guys to ensure that we're not going there again (the loss versus Sherwood Park). If you want to create success in this league, you have to find a way to contribute."
The Pontiacs meet Grande Prairie tonight at 7:30 pm and then travel home for a Tuesday nighter versus rivals the Lloydminster Bobcats. 7:30 pm puck drop at the RJ Lalonde Arena on Tuesday, October 27th.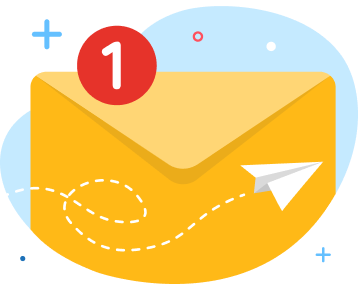 news via inbox
Get Connected! Sign up for daily news updates.