Coming Off a Huge Win Pontaics Head to Fort Mac
The Pontiacs are headed into a big match-up against Fort Mac tonight still elevated from a 7-1 victory over the Brooks Bandits on Saturday. Assistant Coach Larry Draper says the win was just what the squad needed, "the game was spectacular. We had five power play goals and one short handed goal."
"Our captain Steen Pasichnuk got player of the week, he had three goals against Whitecourt and then two goals and an assist against Brooks. He's just been an inspiration with his team. He's inspired the boys to motivate each other. He's doing a great job for us." Assistant coach Draper says it isn't just Steen, his younger brother Brinson has been quite the inspiration for the team this year as well. Brinson, a high school senior, has committed to the University of Virginia upon graduation. Draper explains Bobby McMann and Erik Donald round out the leaders on the team, "they've all played a big part." The Pasichnuk boys are hometown, Bonnyville boys, and as Draper says, "both great players and leaders on this hockey team. Good blood lines."
"The win on Saturday is what they needed, they needed something to measure their progress. How they're improving, they got it." Draper explains the boys went over game footage from Friday's 8-0 lost to Spruce Grove and compared it to Saturday's 7-1 win over Brooks and the team was able to see the change in the game. "We don't like focusing on the negatives, but it shows them the difference and the boys are feeling really good about themselves right now."
Fort Mac has traditionally been a rougher team, both on the ice and in the reception from the fans in the visiting barn, Draper says the boys are prepared, "we gotta play a high-tempo transition game. We gotta defend well and use the quick counters, we gotta get them off the rush. This year, we're not a dump and chase hockey game, we defend well."
The Pontiacs will feed off Saturday's big win to take them into a stretch of away games, they're in Fort McMurray tonight to take on the Oil Barons at 7:30 pm and won't return to home ice until October 10th when the Drumheller Dragons will be at the RJ.
This upcoming weekend is the AJHL Showcase, in Camrose, which will give the Pontiacs an opportunity to showcase their talents to the college scouts. "A whole buncha different college coaches and scouts come from all across North America to watch these players." Draper explains the Pontiacs are known for producing talent the college teams eat up, "the AHJL has quite the reputation among the college  staff, players that known how to play the game both offensively and defensively. [The scouts] come in droves to see them. Sometimes there'll be 15 college guys lined up to speak to a guy, and I'm sure we'll see some of that this weekend for our boys."
The Pontiacs face Okotoks Friday and Calgary Saturday at the showcase, held at the Max Maclean arena in Camrose.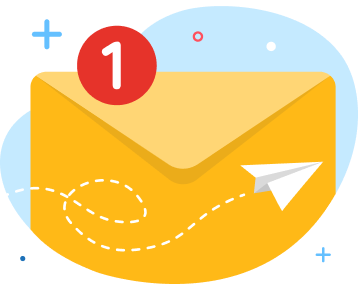 news via inbox
Get Connected! Sign up for daily news updates.