The Muriel Lake Basin Society is Studying Why Lake Water is Dissipating
The Muriel Lake Basin Management Society (MLBMS) is looking into reasons why the lake water is disappearing. The society has long believed that it is not just environmental causes that are making water levels low. They believe oil industry well sites and outside parties, play a major factor in causing the water levels to be so low.
MLBMS is a registered society and a charitable organization that hopes to discover the reasons why the lake's water levels are so low and get water back in the lake. Lyall Kortzman, acting President of MLBS explains the alarming rate of which the water is disappearing, "we've lost 4.5 metres of water since the mid-1970's, which represents 250 million cubic metres."
Kortzman explains why this is a problem, "the lake is at a stage where there's absolutely nothing in it." "There's no fish, you can't swim in it, nobody boats anymore" Kortzman puts it bluntly, "it just cannot be used as a recreational facility."
"It's a real detriment to the community," Kortzman explains that property owners have lost a lot of value with the lower water levels. He also explains the hardship losing those property owners would be on the MD of Bonnyville, "if each owner pays $1000 annually in taxes and there's 400 owners, imagine what that would do to the MD?"
"We want to get some water back in that lake,"Kortzman says there's a some research that needs to be done first, "we want to find out why the lake has gone down." Kortzman is aware of the current state of Alberta's hydration issues and that the province is experiencing a drought, however, he and other members of MLBS believe there are other factors at play.
"We think there's other elements involved, land changes, road systems and pipeline," Kortzman speculates that those, "may have intersected some of the normal surface water flow."
The society has commissioned a study that has well-monitors at oil well sites located at the Ethel Lake aquifer and another well site that is government-owned. The Ethel Lake aquifer feeds the lake through ground water because it's at a higher elevation than the lake. MLBMS believes the aqua-fir is being blocked by the oil well sites. The government owed well is on the north-end of the lake.
In addition, MLBMS has another monitoring site at the Muriel Lake aquifer, which is below the bottom of Muriel Lake. The government monitors the society, as well, and MLBMS receives information from them on top of the monitors the society has in place. Kortzman says from a ground-water perspective, "we're getting some information from our monitors and we hope eventually that'll give us some indication as to what's happening on the ground water side."
MLBMS held their Annual General Meeting on July 12th, 2015, and at that meeting the society approved to look at the surface water situation. MLBMS hired a contractor, Matrix Solutions, to conduct that study on July 20th, 2015. "They're going to do a preliminary surface water study," Kortzman explains, "they'll look at area-photography and satellite imagery." Matrix Solutions will be able to help the society come up with a more detailed plan. "If we can find out if the surface water is being cut-off, then we can be able to find out what we can do to help get some water back into the lake.
A large factor in the problem is the provincial government's lack of recognition that there is a problem. Peter Crown, MLBMS member explains, "if the provincial government would just recognize that it's a delicate situation and not give approval for anything that would cut-off the surface water." Crown says the government, "has given approval is given for all sorts of pipelines and well sites." "It's not a huge area," continues Crown, "I don't think it's going to steal too much money from anybody to stay out of that area, so we can see if it (the lake) will bounce back."
"It seems to be anything for a buck." Crown proclaims. The group is thankful to Baytex Energy Corp., they are the only oilfield company that operates in the area that listened to the groups concerned and gave some financial assistance to MLBMS to carry-out the studies. "We raised concerns with them years ago," explains Crown, "they've been quite good at keeping us informed on what's going on. It's just too bad other extractors won't do the same."
MLBMS has tried to get the attention of the Alberta Energy Regulator at no avail. The group's members have written letters to the Energy Regulator, as well as, their local representatives. MLBMS urges any property owners or interested individuals to write the Energy Regulator and your local representatives, such as the Bonnyville-Cold Lake MLA Scott Cyr. You can visit the group on Facebook.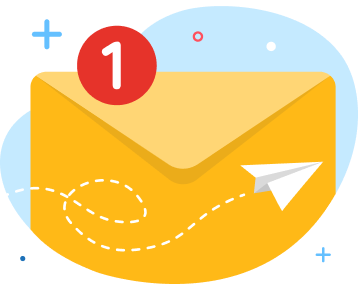 news via inbox
Get Connected! Sign up for daily news updates.